Suki Meyer-Landrut studied graphic design in Düsseldorf and graduated with a diploma. After years of working in the advertising industry in Düsseldorf and Hamburg, she decided to turn her back on advertising in 1996 and use her creativity exclusively for herself.
Christine Pohlmann studied literature, philosophy and art history in Göttingen and Giessen and graduated with a Magister Artium. From 1991, she decided not only to look at art in theory, but also to actually put it into practice.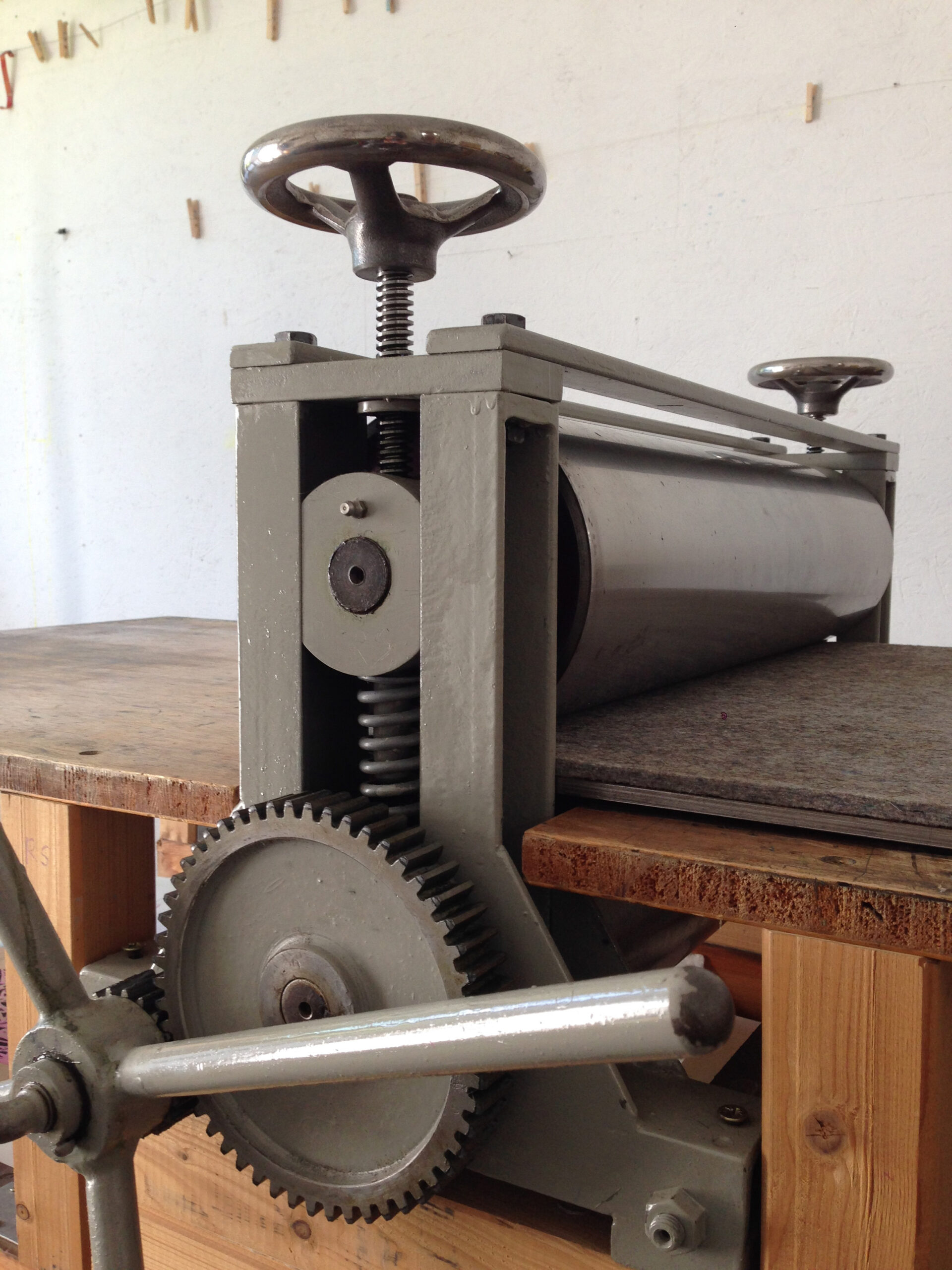 We met in autumn 2010. An artistic friendship developed, joint exhibitions of our paintings followed. And the desire to explore new territory led us to printmaking in spring 2014. We bought a printing press together, moved into a small studio together and also worked together. At first, we each worked on our own plates and prints. Then we discovered that the other one always makes the nicer things – carves the more refined cuts, finds the fresher colours, has the better image ideas! Wow! We wanted to collaborate even more: use each other's carved lino and wood panels, print on the sheets prepared by the other, compose a print together.
Voilà – zweiimdruck was there!
(Besides, it took quite a lot of courage to get out of the ego of being the sole creator of the work. To endure and even welcome that the other artist co-creates the work; to move from the ego to the we).
And this is who we are today
Two women meeting almost daily to conceive and make art together, to look at and talk about the resulting work, to talk about Goddess and the world, to observe and let it all come into our art, making, conceiving….
Wow!
Of course, moving from the I to the we remains exciting, because we are different – that's logical! – and sometimes contrary and at odds. These are the challenges we face twice, but they are also doubly gratifying in art.